The management team has extensive international experience in the finance industry, IT&T industry and M&A activities (including top level involvement in more than 100 JVs and acquisitions in current and previous assignments).
All partners have years of international experience in senior positions in the Information Technology & Telecommunications Industry, with particular emphasis on small & medium sized industry in the high tech area and international strategic business development, mergers and acquisitions and their implementation in managerial roles for large multinational companies and medium sized companies.
Specific knowledge in SW applications such as ERP, CRM and also in the IT Infrasturcture, Managed Services and Hosting. New business ventures in North America and the Asia Pacific region, with strategic investors and in varied partnership arrangements. We believe that knowledge of the Industry our clients are conducting their business is essential to make strategic synergy effects possible"
Management Profile
Udo W. Brand (Managing Director and Founder Venture Alliances).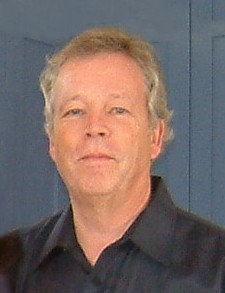 Udo Brand has held senior executive positions in the Information and Telecommunications Industry and the M&A space for more than 30 years. His special focus is to help companies to accelerate growth where scale is required. His expertise is the implementation of growth strategies through mergers and acquisitions. Screenings for potential partners, analysis of synergy and economies of scale effects. Major projects were facilitation of strategic acquisitions for medium sized firms and multinational corporates such as Motorola, Spherion, Tier Technologies, Spring (UK) , Siemens, Ingram Micro and Optus (process orientation and decision management for executive boards).
Udo founded Technet Capital in 1994 which formed the basis of Venture Alliances, which he co-founded in 1997 trough Technet Capital and RA Consulting.
Udo was a Director with Siemens at Corporate Planning and Development Co-operation Strategies and Mergers & Acquisitions (Siemens AG Head Quarters Munich in Germany). His portfolio included the Information Technology Sector, Power Distribution, Discrete Elements and special Asian projects. During this time, Udo was involved in many large scale M&A projects (Siemens did more than 180 acquisition and divesture projects during this time).
Udo was CEO of Siemens Nixdorf Information Systems Australia / New Zealand respectively Regional Manager Pacific Area. He managed a major turnaround for the Australian and NZ operation (making it a profitable organisation). He was instrumental in the successful merger between the Australian Siemens and Nixdorf operation and handled the acquisition of the Storagetech Printing business in 1991.
In 1986 he was promoted Managing Director Nixdorf Computer Singapore and took on later the position as Regional Manager South East Asia.
He was Divisional Manager Whole Sale and Automotive Industry (including General Motors, VW and BMW) at Nixdorf Computer Frankfurt Branch.
Udo has held a number of management roles as Sales- and Software Development Manager at Nixdorf Computer Bielefeld (Germany) where he was responsible for the design, development and sale support of an ERP SW application.
Udo was in Junior and senior technical roles in the Telecommunication sector at Telenorma/Bosch in Germany. His business qualification is engineering in Telecommunications. He graduated in Electronic Engineering at the TH in Duesseldorf /Hochdahl Germany. Udo went through extensive Management Science Training at the Management Zentrum St. Gallen (based in Switzerland).
Management Profile
Robin Tan (Managing Partner Venture Alliances Asia).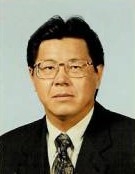 Robin Tan has held senior positions in many multinational companies and been active in M&A activities and provision of IT products and services for over 20 years. He has done M&A work in Asia as well as in Australia.
He was with Global Knowledge Network, the largest IT training organization in the world, serving as their Vice President of Asia Pacific for almost 6 years. His 2 largest operations were in Australia and China. During his tenure he has done acquisitions and divestments in China and Australia. He grew the operations in the region from near infancy to be the most prominent IT training organization predominantly in the Networking area. In each country under his charge its market share of Cisco training was especially large.
Robin was also Electronic Data Systems'(EDS) SBU President for the ASEAN market. He expanded his operation from only Singapore to every major market in ASEAN. He grew the business from a base of 60 odd staff to nearly 1,000 IT professionals during his over 4 years there. He was involved in several M&A projects establishing JVs in Malaysia, Thailand and Indonesia.
He also held the position of Managing Director of Data General Asia South. He was the first Singaporean to be appointed the Managing Director of Nixdorf which subsequently merged with Siemens to form Siemens Nixdorf Information Systems. In the 7 years with the company he was responsible for the Singapore, Indonesia and China markets. Concurrently, he also held the positions of Asia Pacific Divisional Director of their Retail and Business Systems operations.
Robin started his career with Singapore Computer Systems when the company was first formed. During his 5-year term there, he rose to be in charge of the Sales and Marketing function of the group. He has sat on several Singapore initiated National committees and has built extensive relationships throughout the Asia Pacific region during his career.
He graduated from San Francisco State University with a Summa Cum Laude Bachelor of Science degree majoring in Finance and International Business. He has a MBA from San Diego State University.